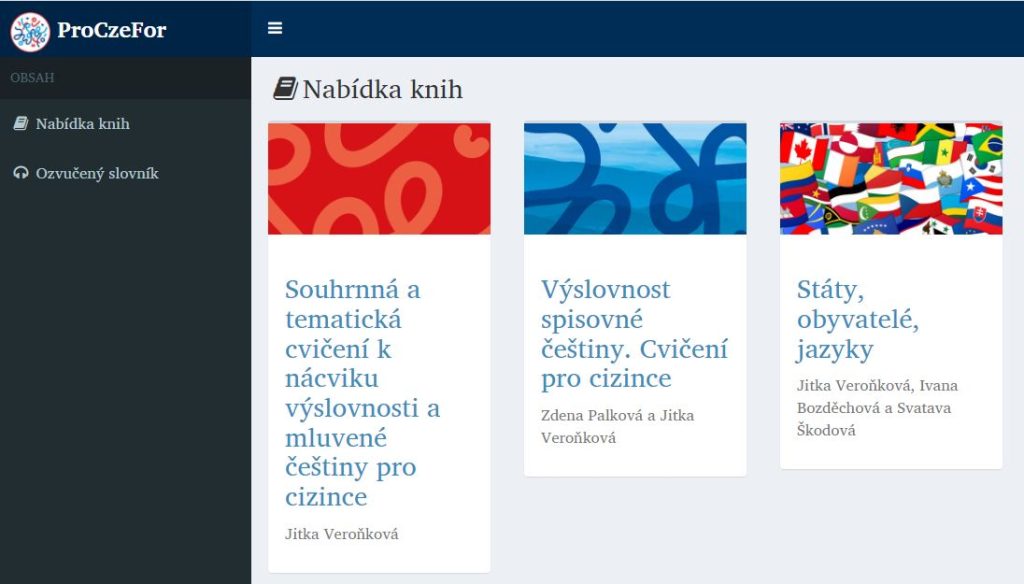 Cvičení jsou v aplikaci uspořádána do tří tzv. knih.
Souhrnná a tematická cvičení
a
Výslovnost spisovné češtiny
mají nyní také svůj tištěný ekvivalent a připravuje se jejich elektronická verze. The exercises are organized into three so-called books in the application.
Overview and thematic exercises for practicing pronunciation and spoken Czech for foreigners and Pronunciation of standard Czech. Exercises for foreigners
now also have their printed equivalent and their electronic version is being prepared. Electronic version – coming soon!